Preferential Services with Affiliated Facilities
Special services for leisure, dining, and shopping!
Services not only for the member, but for children, grandchildren, or relatives.
Services provided not only in facilities in the Saitama area, and continually expanding.
*Services available as of March 1, 2017
●Leisure
Discounted rates for Seibuen and Tobu Animal Park passport tickets, and other recreational facilities, top-name ryokan inns and hotels.
●Dining
Discounted rates for Kawagoe Italian Restaurant "Hermitage", Urawa Dining Bar "Tina Lounge", and special offers such as birthday services at other dining facilities.
●Entertainment
Advanced ticketing and discounted rates for shows at the Shimbashi Embujo Theater, and discounted rates for Yoshimoto Theater shows.
●Fitness & Relaxation
Discounted rates for day-use onsen facilities in the Saitama area and fitness clubs.
●Shopping and Services
Discounted rates for specialty shops such as Omiya Takashimaya and beauty salons, moving companies, and cleaning services.
●Educational
Special member classes for Try Tutoring for Adults and discounted rates for driver's license classes.
*Offers and rewards are subject to change and cancellation without prior notice.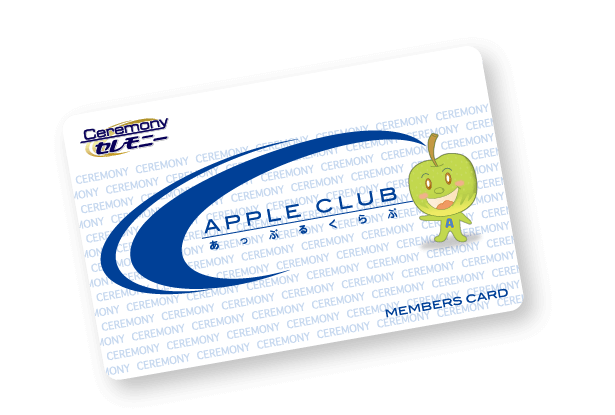 Welfare and Nursing Care Services
●Discounted rates for Nursing care shop "Apple"
Servicing the sale and rentals for Nursing care products such as wheelchairs and care beds. Members can purchase products at a 15% discount. Consultation for homecare and therapeutic services are offered by experienced specialists. *We will deliver from a single product purchase.
●Renovation and Renewal of Nursing-friendly Housing
Consultation of refurbishment to barrier-free rooms, baths, steps. We will provide a general catalog and complimentary quotes.
●"Apple" Welfare Taxis
Wheelchair accessible taxis will be deployed to the place of designation by phone.